If you are looking for Fresh Fish Quinlan's is the place for you! All our Fish is sourced from local fishermen on the South West Irish Coast and Delivered Daily to each of our Seafood Bars/Restaurants.
Our food is centered around Freshness and Integrity, and an approach which is local, nutritious and full of fresh flavour's. At Quinlan's you will get the Best Seasonal Produce from Local Suppliers, All our potatoes are freshly peeled and chipped each day and we provide very generous portions. We also serve salad in place of the chips with all our meals and other vegetarian options.
Enjoy the freshest fish, in season and sourced directly from local fishermen. Quinlans ever-changing menus are a seafood lover's delight.
We hope to sea you soon at the best plaice to get fish in Ireland!
Say It With A Sustainable Seafood Gift Voucher.
The Quinlan's Gift Cards allows the Fish or restaurant enthusiast in your life to shop at their leisure – and choose the perfect sustainable seafood gift at our fish shops, online fish store or to eat at our award winning restaurants. No fuss. No risk.
Quinlan's Fish gift vouchers can be used at any of Quinlan's Restaurant's, Seafood Bar's, Fish Shops or online shop
Visit our Voucher store to get your voucher or to send a special gift with a message of your choice.
Quinlan's Fish Gift Vouchers make the perfect gift for any occasion. The lucky recipient will be able to enjoy dining at any of our award winning restaurant's or can use their voucher to purchase fresh fish to be delivered anywhere in Ireland. A perfect gift all year round!
Choose a gift that's guaranteed to be a hit. It doesn't matter if they're a restaurant aficionado, seafood lover, or impossible to please foodie, the Quinlan's Gift Card opens the door to endless food experiences and special memories.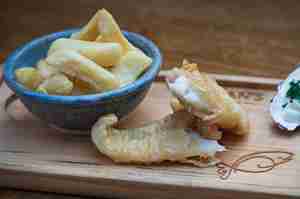 Fresh Cod, Hake & Haddock
Wild Irish fresh Fish from Dingle bay, sustainable and healthy option. Delivered daily from small day boat fisherman in county Kerry.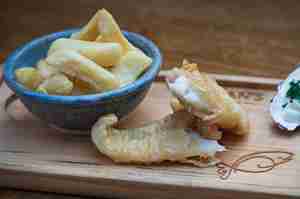 Fresh Plaice & Lemon Sole
Wild Irish fresh Fish from Dingle bay, sustainable and healthy option. Delivered daily from small day boat fisherman in county Kerry.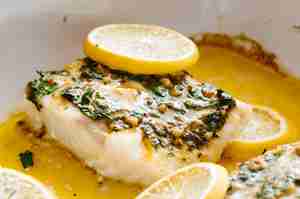 Grilled Cod, Hake & Haddock
Wild Irish fresh Fish from Dingle bay, sustainable and a more healthy option on the grill.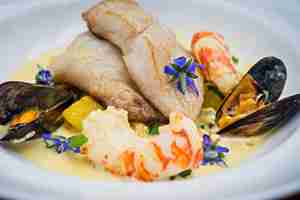 Grilled Plaice & Lemon Sole
Wild Irish fresh Fish from Dingle bay, sustainable and healthy option.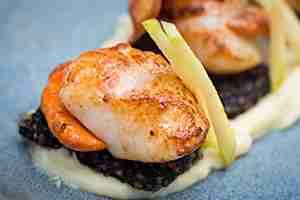 Scallops
Quinlan's seared scallops with black pudding.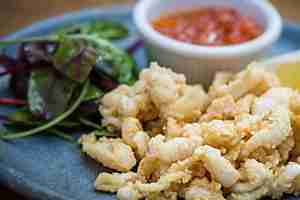 Wild Squid
Quinlan's wild squid and Chips s are a family favourite,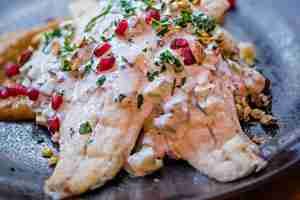 Sea Bass
Sea Bass at Quinlan's Seafood Bars.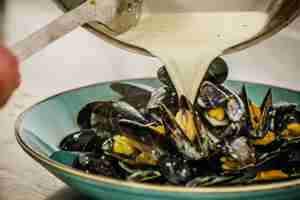 Mussels
Mussels and Chips from Quinlan's are a gourmet favourite
Quinlans daytime and evening menus are ever changing to reflect the variety of locally caught seafood. We personally source the finest of fish from local fisherman and create dishes that reflect the changing seasons and catches of the day.
The Story Of Quinlan's Kerry Fish
Quinlan's Kerry Fish have become famous for providing The Very Best Wild, Organic and Superior Smoked Salmon and Fresh Seafood to our customers in Kerry and across the world. Our family Seafood business is based in Caherciveen, Co Kerry, on the South West coast of Ireland. Kerryfish was started in 1963 by our father Michael Quinlan and has now been passed down to us, the second generation of Quinlan's, Liam, Ronan and Fintan.
Family Passion!
Since 1963 Kerryfish has been supplying the finest, sustainable seafood from Ireland's west coast to customers all over the world. In 2000, the business expanded into Fish Shops and Seafood bars that are branded under the Quinlan's name. We are proud of our reputation for Fresh Fish and the very best Wild, Organic and Superior Irish Smoked Salmon.
Put simply, Fresh Fish and Smoked Salmon are a passion for our family!
Our philosophy is to use artisan skills, age-old recipes and the finest fresh ingredients to bring our customers the best Wild, Organic and Superior Irish Smoked Salmon. We carefully select, cure and smoke the finest Atlantic Salmon to produce our Award Winning Wild Organic and Superior Irish Smoked Salmon. In 1998, Kerryfish started to sell it's internationally renowned Wild, Organic and Superior Irish Smoked Salmon via the Internet.
In 2017, we acquired the company Kenmare Select as we believed their philosophy aligned perfectly with our own, to create a smoked salmon worthy of appreciation across the globe.
Our Founder – Michael Quinlan
Michael Quinlan set up Kerryfish in Renard, Co. Kerry in 1963 which has since gone from strength to strength. Michael was extremely passionate about seafood, his native county Kerry and of course, the Kerry Football team. He was a veteran of the Irish seafood industry having built up the Kerryfish and Quinlan's brands from 1960. We look forward to carrying on Michael's legacy for generations to come.
Meet our team
Liam Quinlan : Liam, who is Michael's eldest son, seems to spend a lot of his time these days travelling the globe to pick up such prestigious awards as 'The Great Taste' in London, 'Kerry Business of the Year' in Kerry, 'Blas na hÉireann' in Dingle, amongst others. As well as this, Liam's main objective is to seek opportunities to continually grow and expand the business. He also ensures that every customer is supplied with the freshest of fish and responds personally to their comments and suggestions, as part of the company's policy to ensure superior customer satisfaction.
Ronan Quinlan : The Quinlan family and its dedicated team of staff and suppliers, continually strive to produce and deliver the best of Irish seafood to all of their customers. They also ensure ongoing customer satisfaction and adherence to HACCP and food safety management requirements among others in order to ensure top quality is delivered from 'Tide to Table'
Ronan is responsible for coordinating operations, quality control and the production process at our Renard HQ. In short he keeps the show on the road! Ronan is the company's "master smoker", a skill which he learnt from his father Michael. He is ridiculously passionate about Smoked Salmon and treats each individual fish with tender, love and care.
Fintan Quinlan : Fintan works with the company's fishing partners and boats in order to ensure that the ultra fresh fish gets from the quayside to customers with minimum of fuss. Fintan also oversees Quinlan's Fish Shops and Online Shop, and he has been the driving force behind the best website for Fresh Fish and Smoked Salmon in Ireland.
Extended Team : Whilst the Quinlan family are the backbone of the company, they are assisted in their day-to-day activities by a very dedicated team of staff who specialise in production, retail, hospitality, administration, customer care, and food safety management systems.
Policy and Objectives
The Quinlan family and its dedicated team of staff and suppliers, continually strive to produce and deliver the best of Irish seafood to all of their customers. They also ensure ongoing customer satisfaction and adherence to HACCP and food safety management requirements among others in order to ensure top quality is delivered from 'Tide to Table'